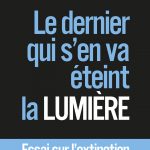 *Transhumanism and the Future of Humanity*
The abstract of the talk I'll give.
When Max More describes "transhumanism as a class of philosophies of life that seek the continuation and acceleration of the evolution of intelligent life beyond its currently human form and human limitations by means of science and technology, guided by life-promoting principles and values", a strong platform is there clearly defined.
As much however as transhumanism may appear as a tool at what may be labelled as Plan A, i.e. preventing the extinction of the human race on Planet Earth, it provides as well a roadmap for alternative strategies in case Plan A were to fail, i.e. space colonisation as Plan B and transmitting the human legacy to intelligent machines, as Plan C.
Continue reading Porto – *Transhumanism and the Future of Humanity* Conference, October 21st and 22d 2021 →