A blog gives you visibility, allowing people from all over with views akin to yours getting in touch. That's what happened a couple of months ago with conceptual artist, Little Shiva asking: "What about a common project?" I told her of a possible allegory for the crisis, a symbol that you could copy here and there, whose name would be Santa Crisis.
After some going back and forth, here he is: a jolly old elf!
Make him known: that's the idea. Just inform where he was born: here and there.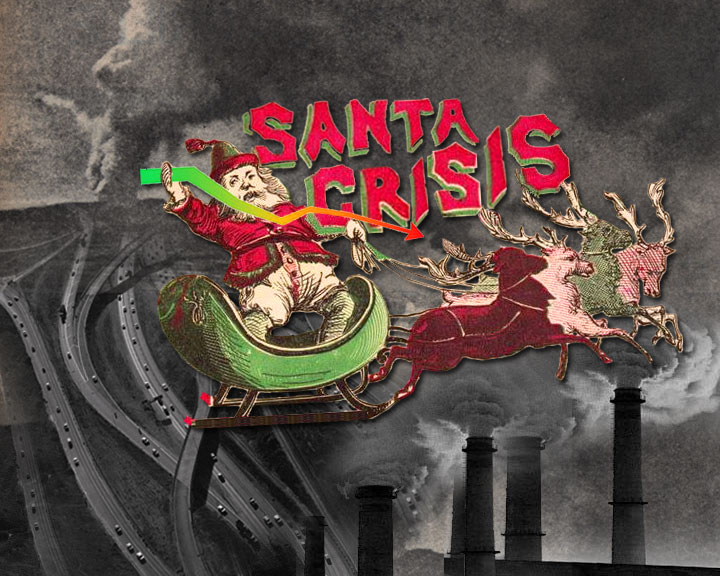 Click to enhance.