On November 29, last Tuesday (I had posted my first post on the case on Saturday the 26th), I wrote the following in a comment :
Steve Goncalves, the father of Kaylee Goncalves, one of the victims, readily responds to reporters, sometimes making rather cryptic statements.
Unlike the other parents who, with the exception of the vigil for the four victims where some spoke out, Goncalves continues to be extremely forthcoming, with many commentators admiring his "composure" just weeks after his daughter's murder. It is true that his understated frown contrasts with the tear-streaked face of Madison Moden's father, for instance.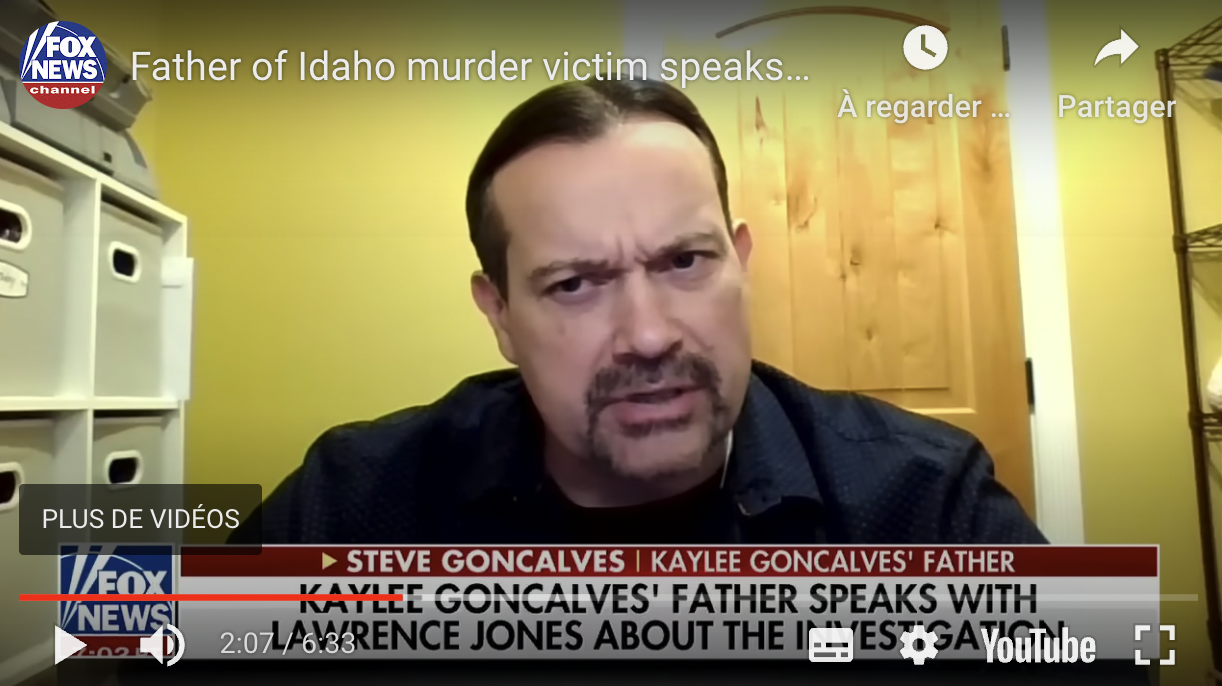 The day before yesterday, on Thursday, Goncalves made headlines in the tabloids: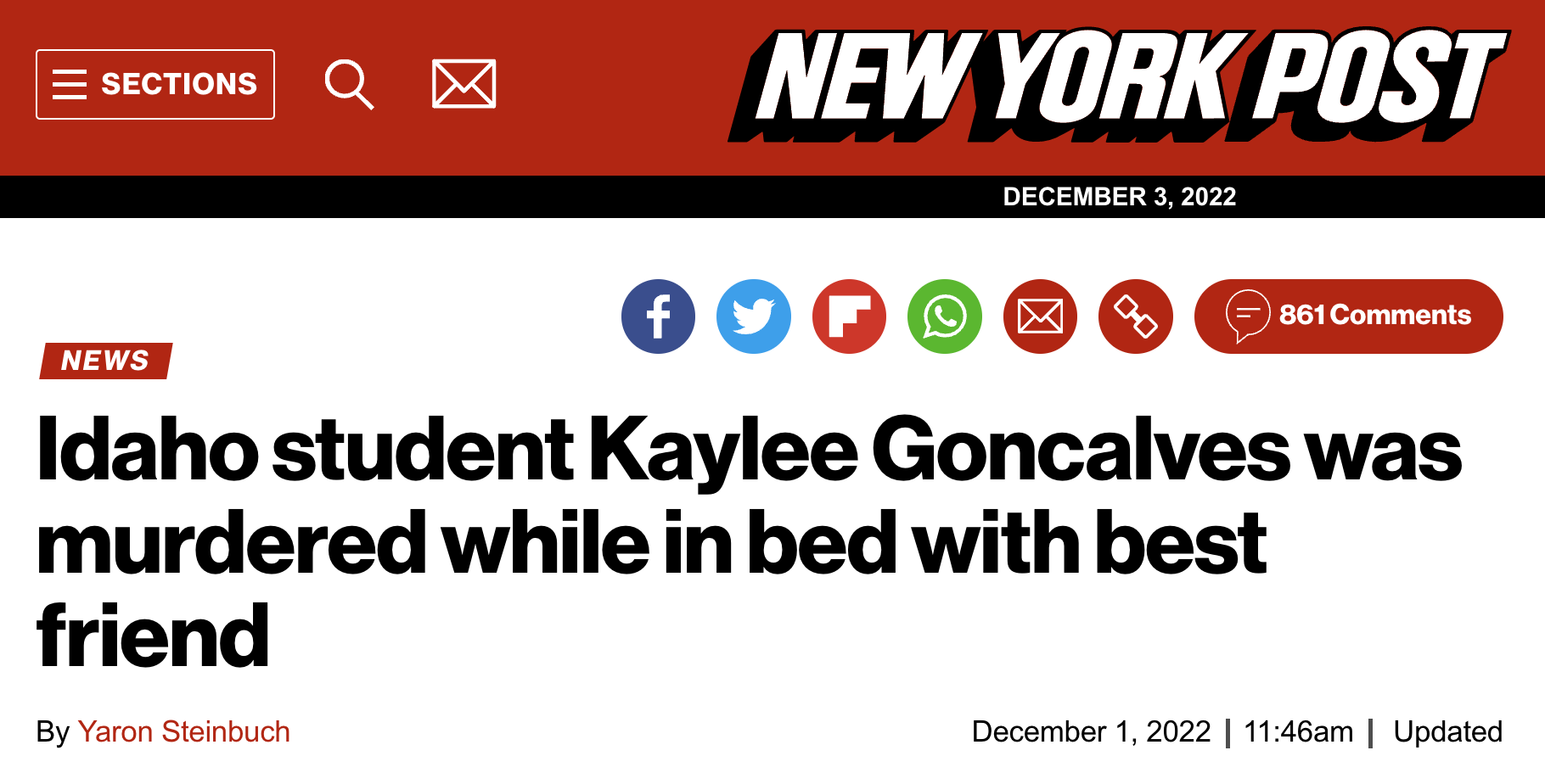 He said of his daughter and her friend Madison Moden:
"These girls were absolutely beautiful. They've been friends since sixth grade … Every day they did homework together, they came to our house together, they shared everything. They went to high school together, then they started looking at colleges and they came here together, they eventually get into the same apartment together. And in the end, they died together, in the same room, in the same bed. And it's a shame, and it hurts.
The press considered it a scoop that the two friends slept in the same bed: a revelation that the police had to make to Goncalves. But Goncalves complained many times that on the rare occasions when the police spoke to him, they did not tell him anything. Hence the hypothesis that I am putting forward: that he got this information from elsewhere.
I will also assume that he had from elsewhere another piece of information, revealed two days earlier.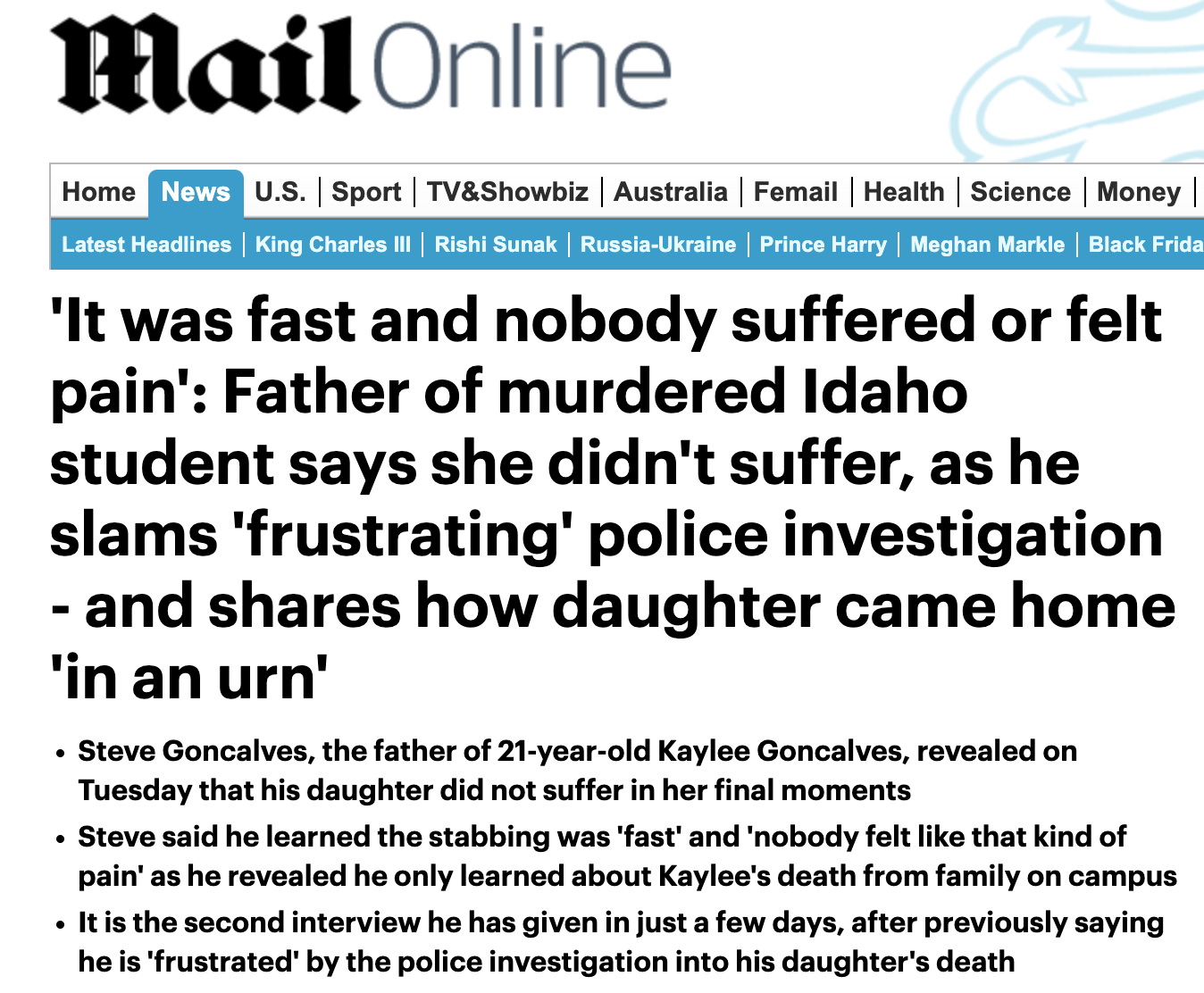 Steve Goncalves, someone who seems to know better than the police. I don't know if he was aware that his daughter and her girlfriend could be so drunk that they looked like "zombies" to one witness, who blamed himself for joining the small crowd that, a few hours before the quadruple murder, was laughing at the two drunks in front of a food truck; see the clip here:
In any case, a set of behaviours on the part of young women (both 21 years old) likely to irritate a father who is otherwise a great admirer of the police, even if the latter inform him too little for his taste. Either way, the police learn a lot from his statements.