Tag Archives: Kamala Harris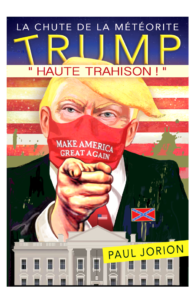 United States – Why Joe Biden's choice of Kamala Harris as Vice President is a "good" thing… – August 12, 2020
If I were a citizen of the United States and I had the opportunity to vote in a municipal or state election, I would certainly find a better candidate than Joe Biden or Kamala Harris on the ballot.
So why say that Biden's choice of Harris as Vice President is a "good" thing?
Because of the state that the United States, this unfortunate nation, is in right now. It is an "unfortunate nation" because, like the pseudo-democracies of the West ("pseudo" because of the distortions of power created by the existence of colossal fortunes), it was not aware of the fact that its institutions based on goodwill and candor, exposed it to the risk that a predator showing no respect for any of these kind features, might eat it up.
Continue reading Why Joe Biden's choice of Kamala Harris as Vice President is a "good" thing… →