Guest post. Open to comments.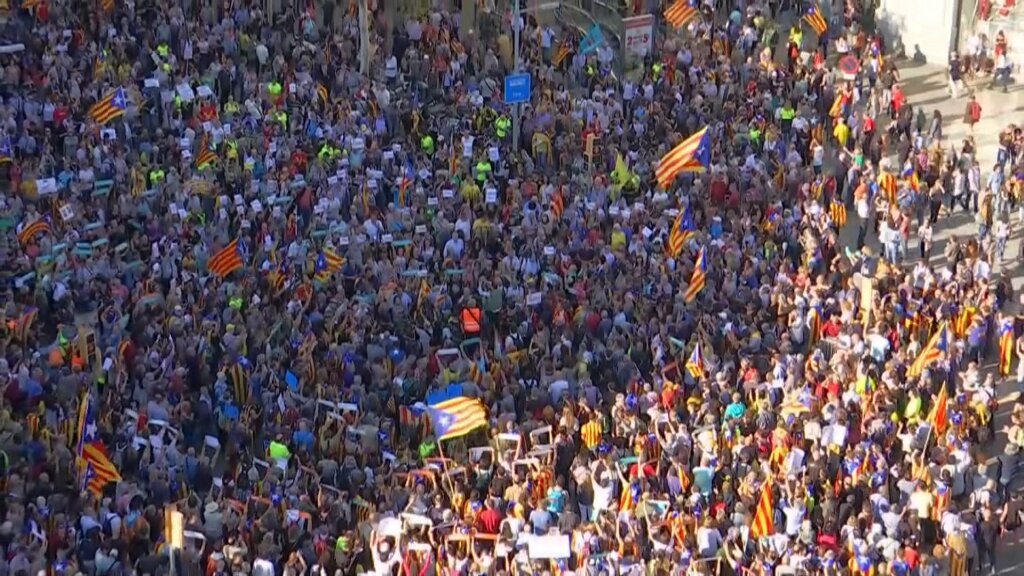 The latest Tweets from 324.cat (@324cat). La manera més ràpida de connectar amb l'actualitat al portal informatiu de Televisió de Catalunya i Catalunya Ràdio. Barcelona
Dear Paul,
Article 155 will, among other things, enable the Spanish Government to replace the Catalan Police (the Mossos d'Esquadra) with the Spanish Guardia Civil and National Police, who can be expected to be policing demonstrations like this in future, if they are even allowed to take place. If they are permitted, they may well not be reported by Catalan TV and Catalan Radio in a journalistically respectable way, as these organizations are to be taken over by the Spanish Government under Article 155.
This scenario, in which the Catalan Government is now powerfully motivated to organize a vote in the Catalan Parliament on a unilateral declaration of independence before the new repressive measures are fully authorized and can come into effect, seems to be what the European Commission wants. Curiouser and curiouser. The European empire strikes back. Today it reaches out to punish Catalonia for stepping out of line, tomorrow Blighty.
Duncan